DARLENE & JATINDERJIT
"Once I stumbled across Seronera Country Garden, I was amazed that such a place existed in Kerikeri. It accommodated all our needs such as having a large space for all our whānau to enjoy and being locally situated.
On my first viewing I was shocked with how the gardens provided so many different photo opportunities. This helped me envision all the different photos I could capture on our special day all in one location. For these reasons I felt Seronera Country Garden was the perfect fit. 
Anita was amazing throughout the entire process, she made me feel relaxed and assured me my special day would unfold as I had imagined it. Thank you very much Anita for all your time and effort that you put into helping organise my special day. Both me and my husband really appreciate it". 
Photographer: Zara Jay Photography 
Makeup: Makeup by Kay
Hair: Haley Haine's Hair up
More photos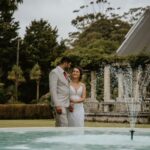 Mr & Mrs Singh
2023
EBONY & HAYDEN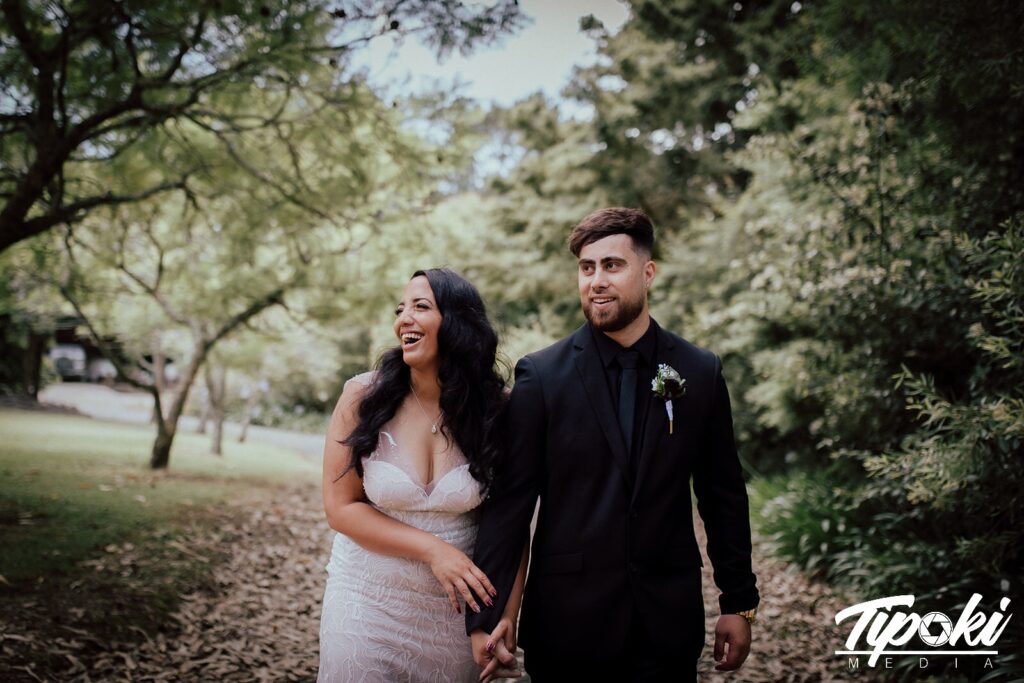 "We were so fortunate to have come across such a hidden gem. Our wedding day was more beautiful than I could have imagined and thank you to Anita, we never had to worry about anything but to get ready and say our vows.
We fell in love with the garden on the day of our viewing and were so lucky to have been able to tie the knot in front of our closest friends and family"
Photography: Tipoki Media
More photos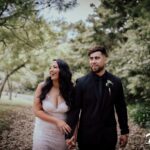 Ebony & Hayden
2022
DEVIN & HAMMOND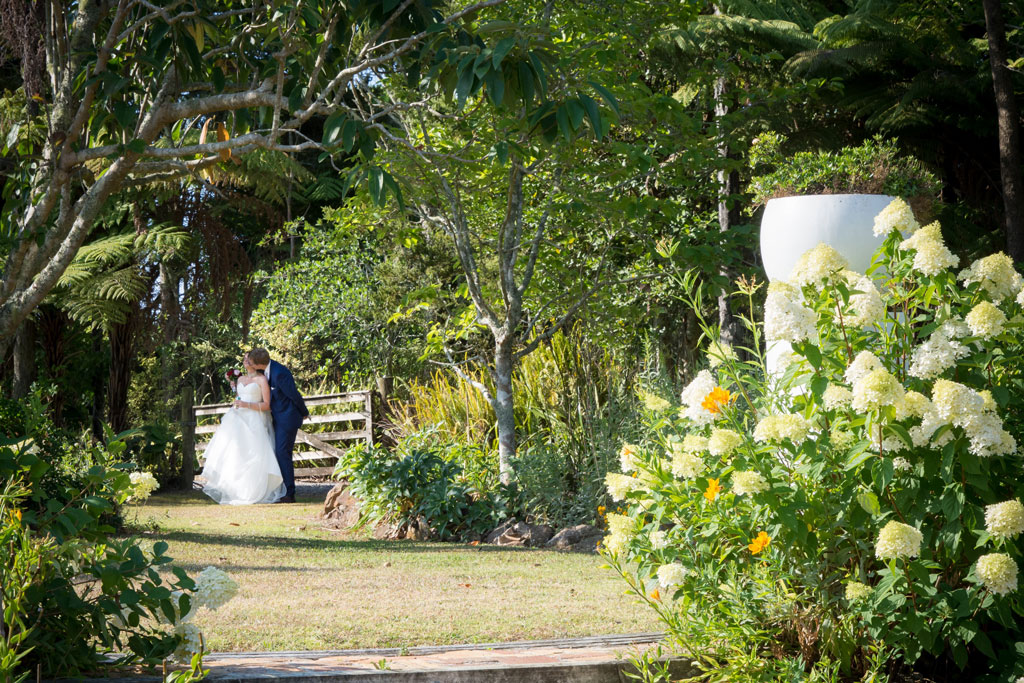 "Anita was a wonderful host, giving us help and advice with many parts of the wedding and organisation. She made the whole process much easier!
As a venue, Seronera Gardens was beautiful and everything we could have hoped for – the gardens were stunning. We had both our wedding and the reception at the venue and it was really lovely to have the outdoor space."
Photographer: Irina Zvonareva
More photos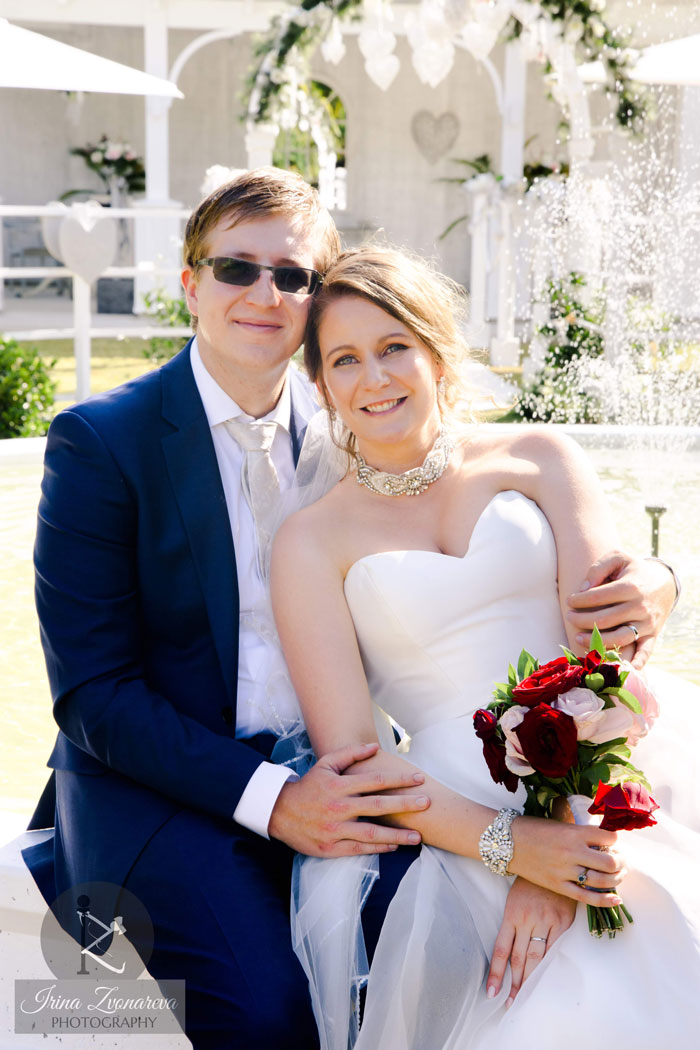 Devin & Hammond
2020
VICKI & TICH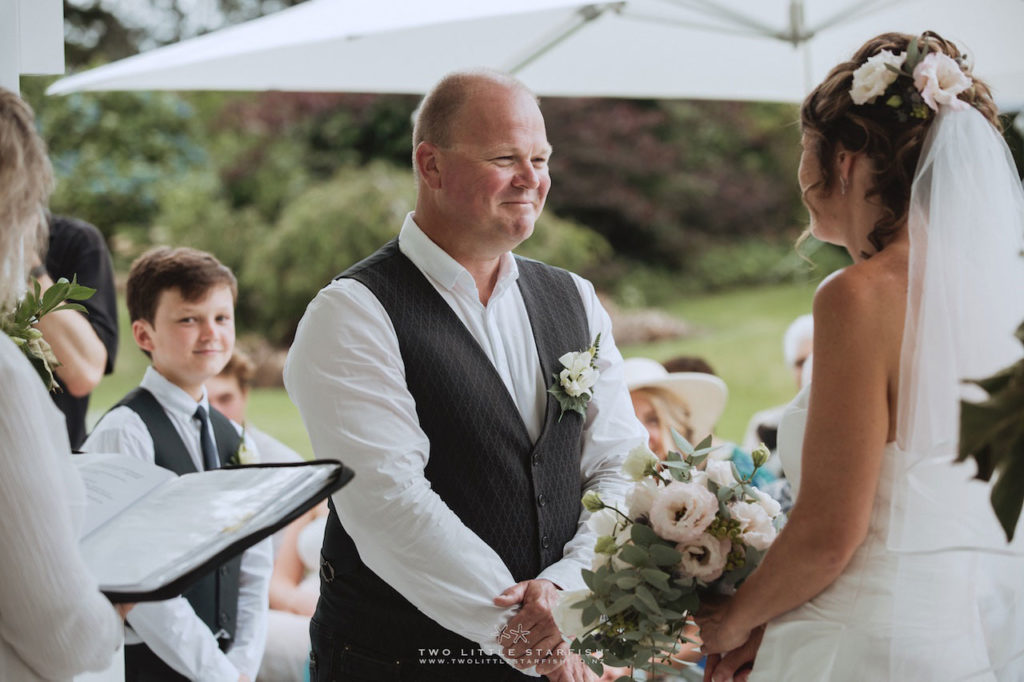 My husband and I had the good fortune to have Anita marry us at her lovely home and gardens.
We live in the South Island so did all our planning from afar but Anita made the whole process so easy and comfortable from day one. I can't thank Anita enough for all the effort she puts into making a wedding so special. I loved working with her and I loved her garden. All our guests commented on what a lovely venue it was.
Words don't seem enough to thank you for everything Anita. You have provided me with endless happy memories!!! Thank you. xx
Photographer: Rachel Jordan – Two Little Starfish
More Photos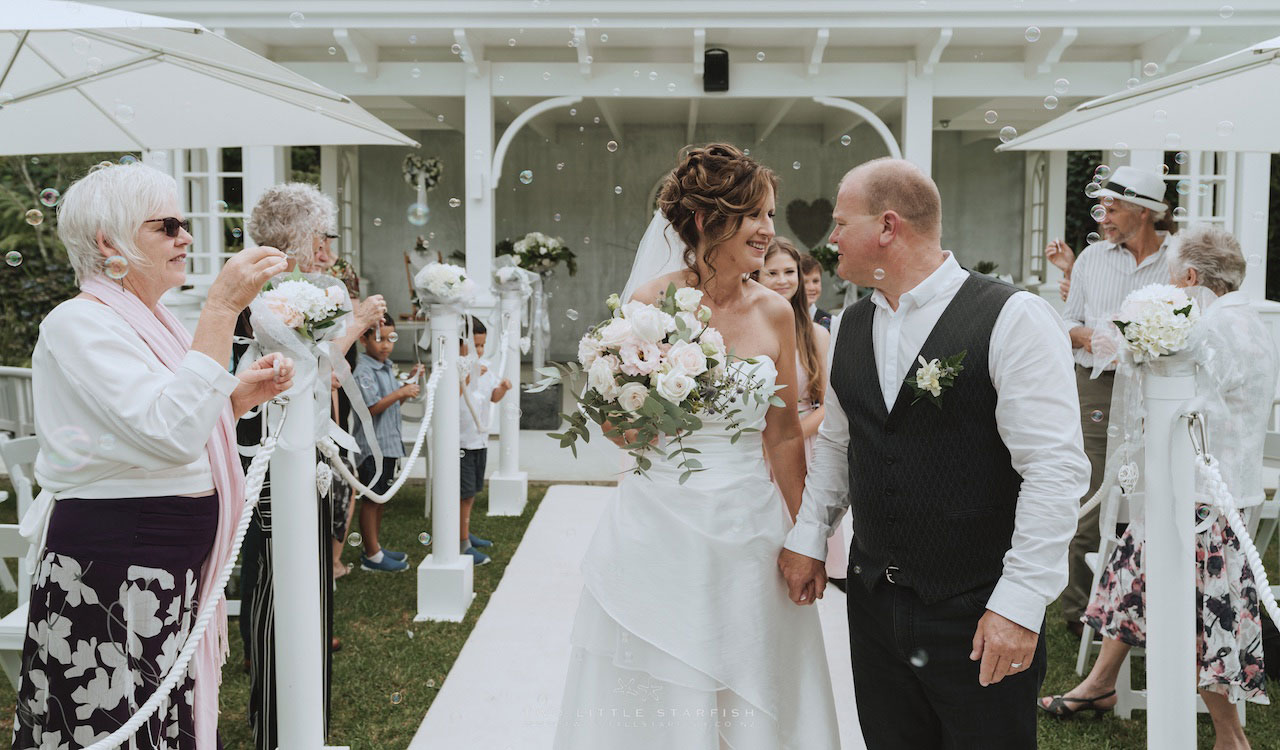 Vicki & Tich
Feb. 2018
TRACEY & MAT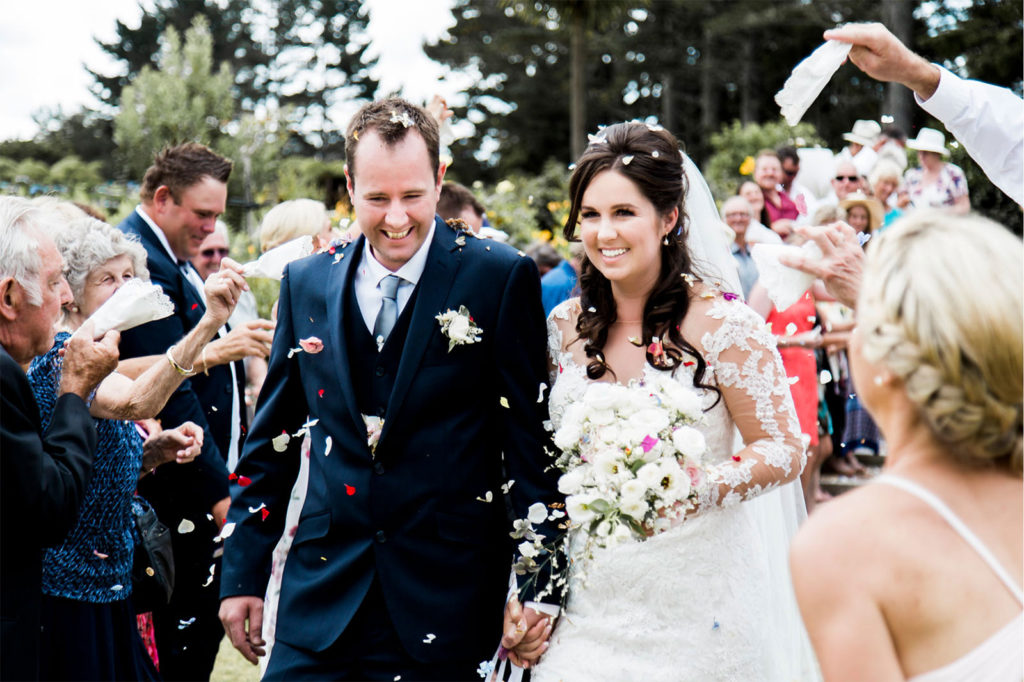 "Dear Anita,
Mat and I wanted to thank you so much for everything you did on our day!

We were blown away with everything!!! We couldn't of had a better celebrant (just loved everything about the ceremony!) and beautiful garden to get married in!"

Photographer: Haley Rogers – Haley Rogers Photography
More Photos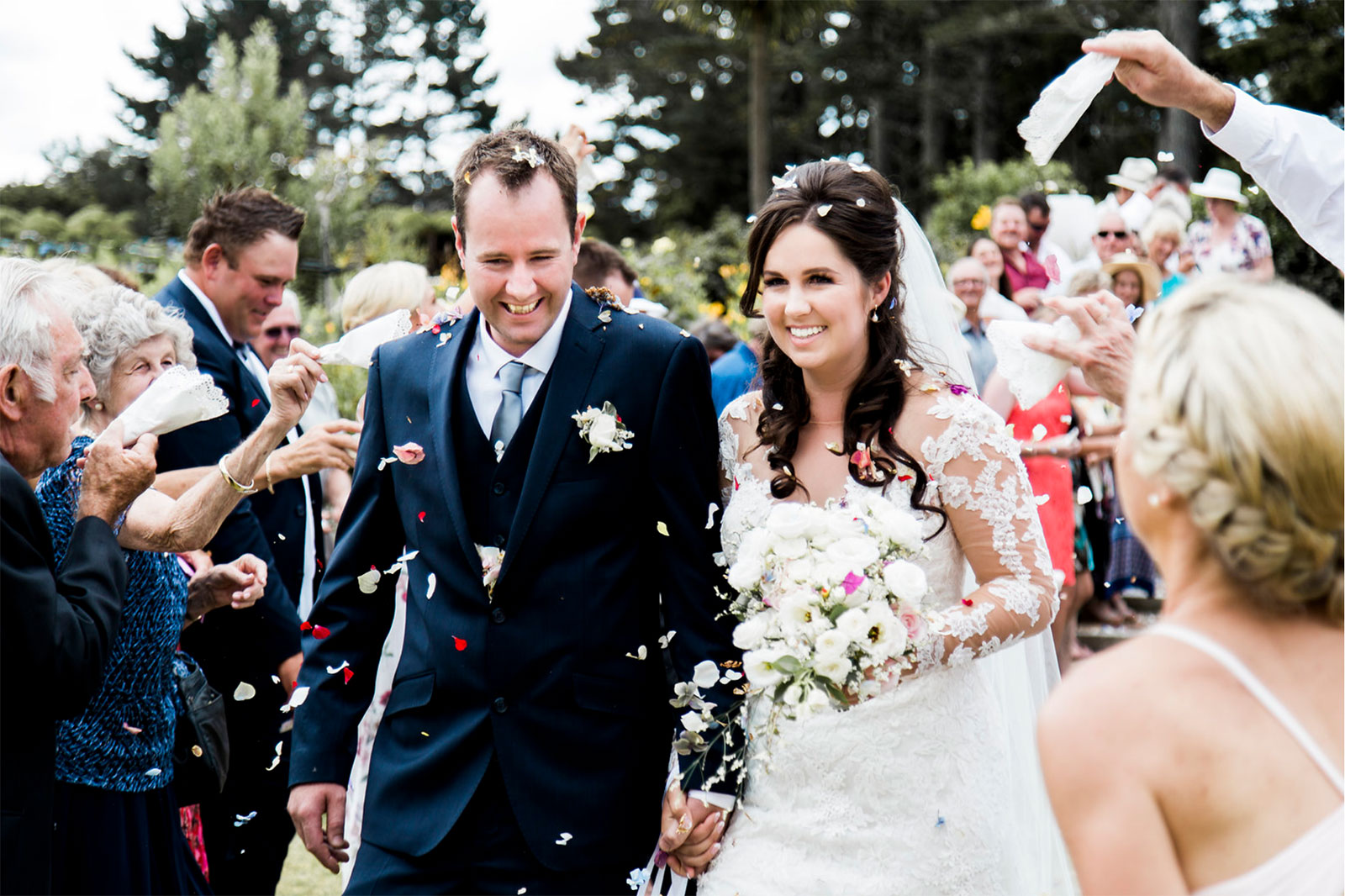 Tracey & Mat
Feb. 2018
SAMARA & EDDY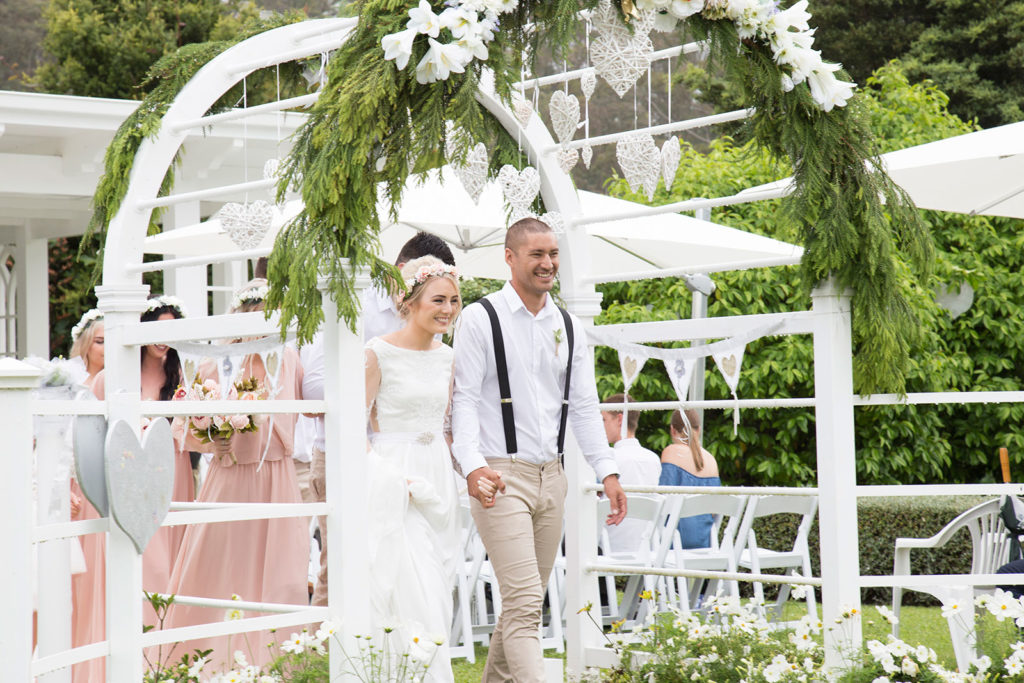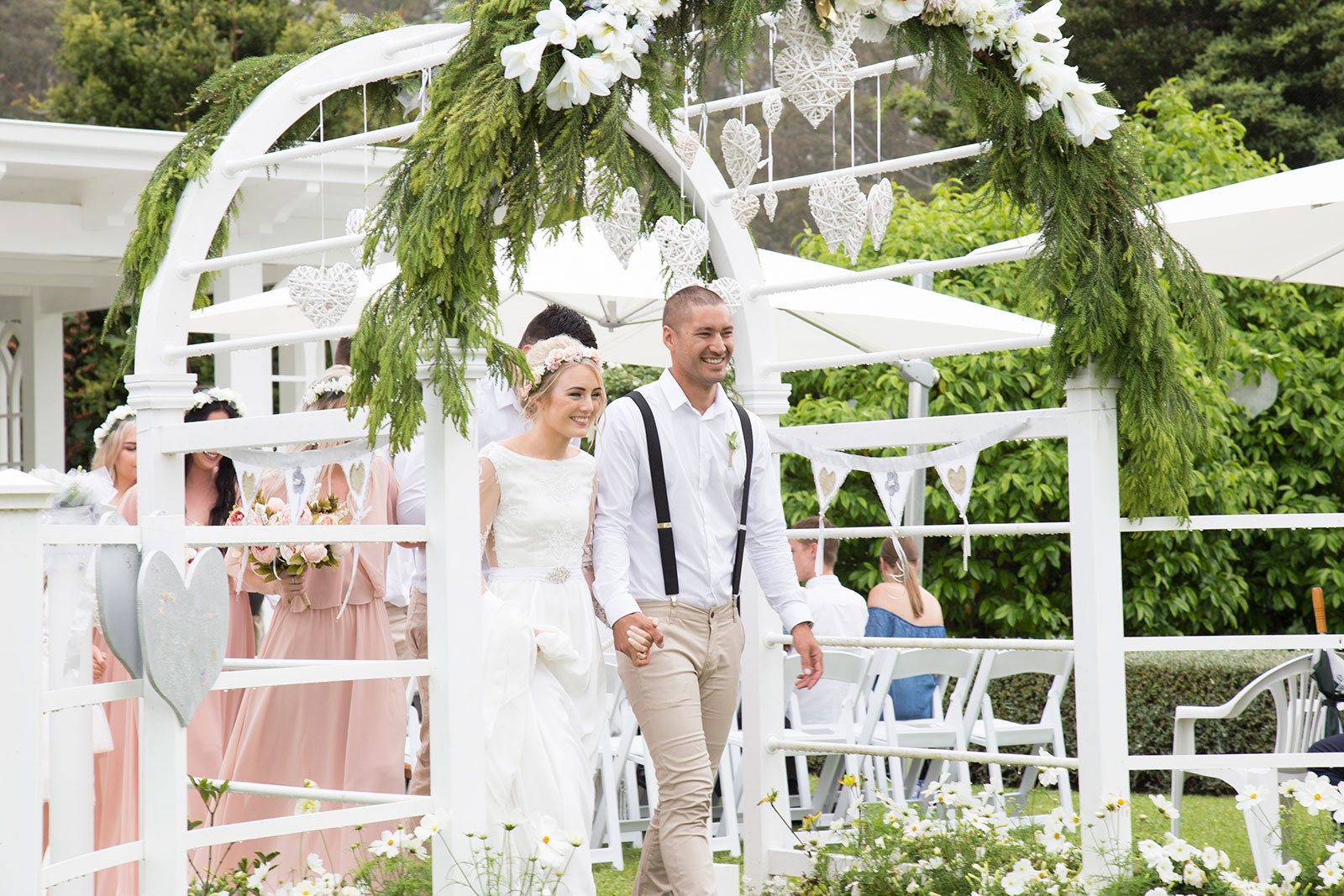 Samara & Eddy
Feb. 2018
INKA & MAJKO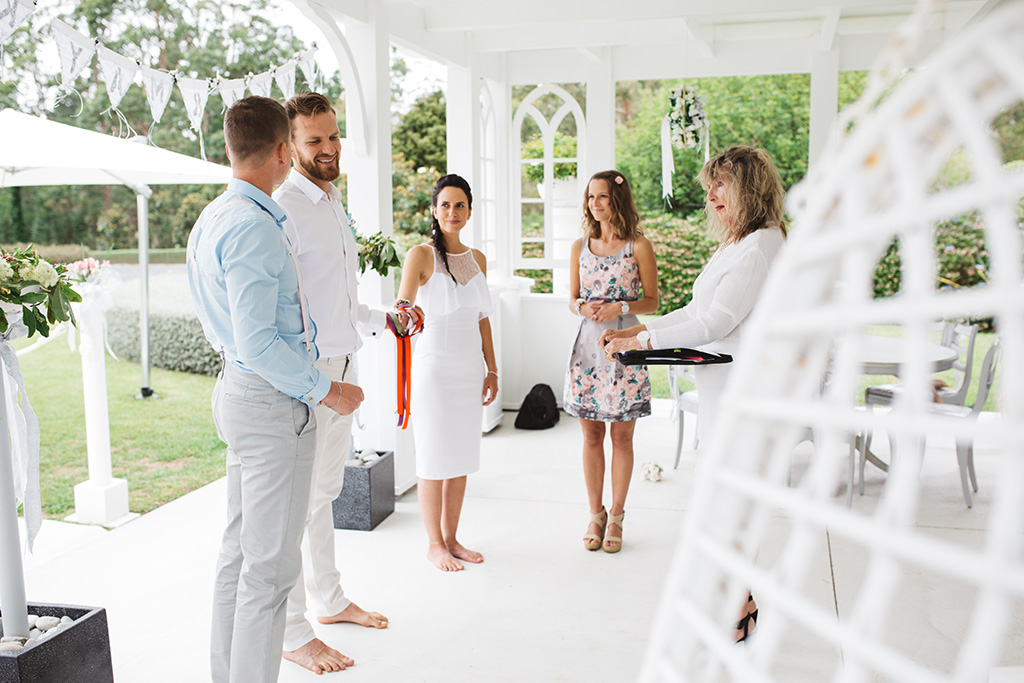 "Inka and I decided to celebrate our love, by marrying in your beautiful country of New Zealand, before returning to our homeland of Slovakia. Having seen the web page for this amazing venue, "Seronera" – Country Garden Weddings, it also offers Anita as the resident Wedding Celebrant – Venue and Celebrant, together, made the perfect answer for our perfect day and very intimate wedding.
We had not met Anita or seen her venue, until the day before our wedding, but everything lived up to and was even better than we expected. Over the weeks prior to the wedding, we were in constant communication and Anita worked hard on preparing our unique wedding ceremony and perfecting the grounds of the venue for our special occasion. Our ceremony was very very special and Anita helped us incorporate some of our Slovakian customs , as well as using her skills at including others.
"Seronera" is a special place and the day was even better than we could have ever dreamt. Anita's talents as a designer are obvious and she puts her heart into everything. This makes this piece of paradise a destination to be, for such occasions."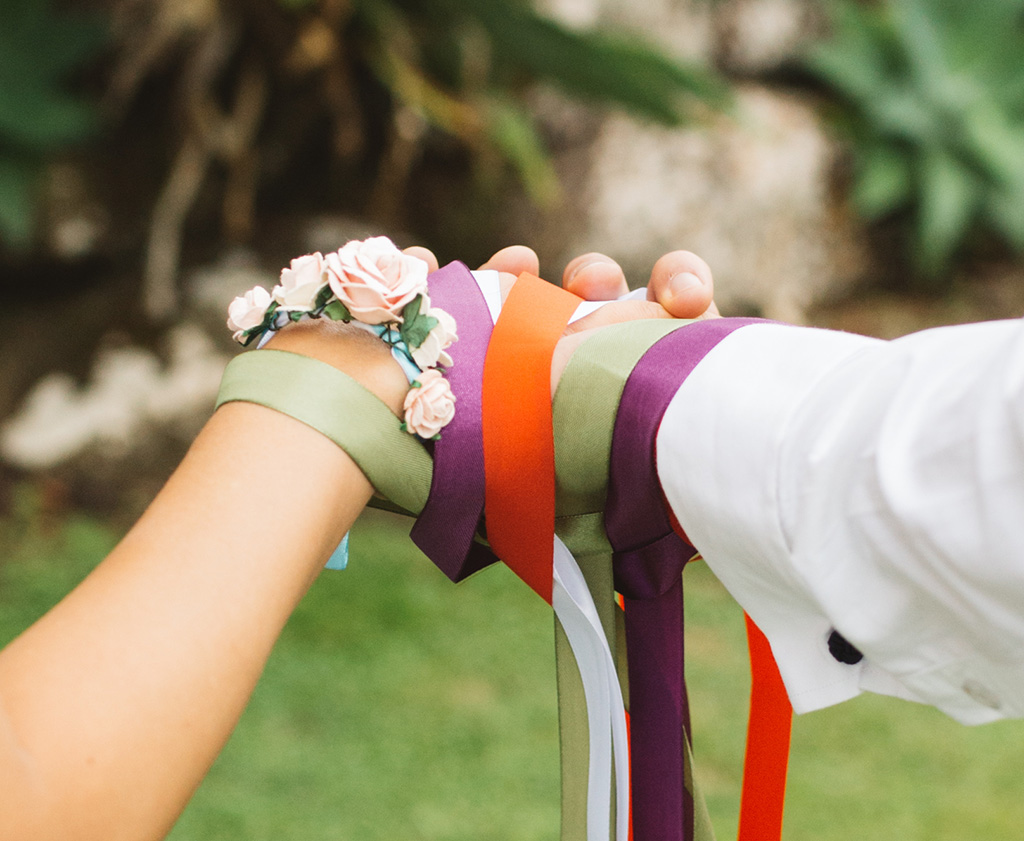 Inka and Majko Simun
May 2017
CHARLOTTE & REBECCA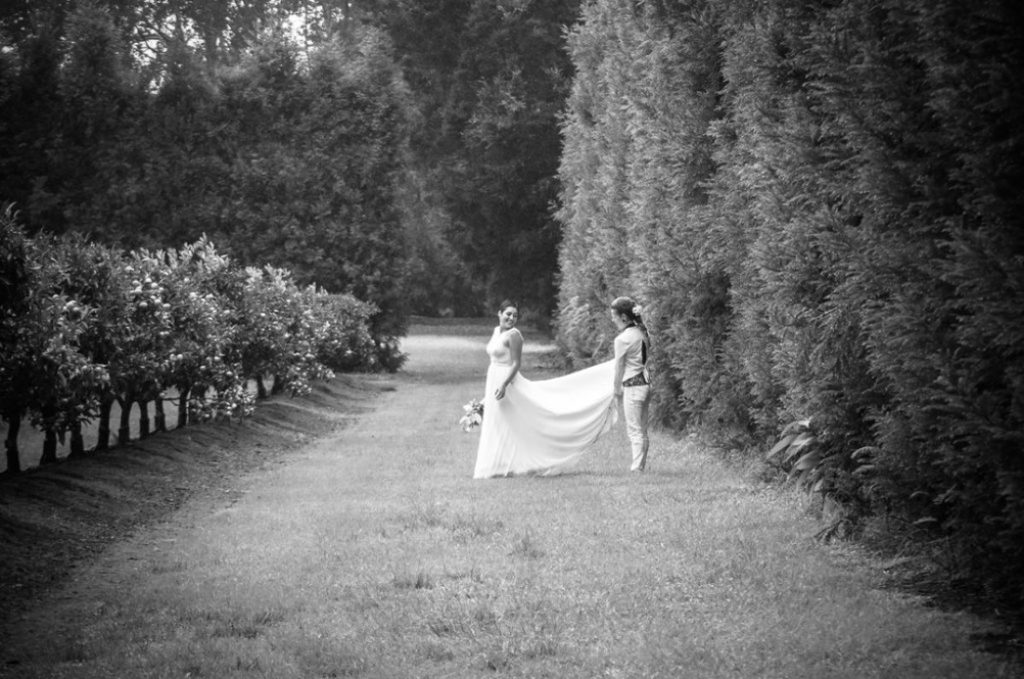 "We were very happy with the service Anita provided for us and would recommend her to other couples getting married.
Anita kept in contact with us all the way through the planning process and allowed us to have creative control over the whole ceremony. She went out of her way to learn about hand fasting and went the extra mile to incorporate it into our wedding.
Anita had some great ideas, decorated the venue beautifully and she was also happy to join in with our dress code. We had such an amazing wedding even though it rained all day, and we couldn't have done it without Anita. She helped make our special day one we will remember and cherish forever."

Photographer: Irina Zvonareva
More photos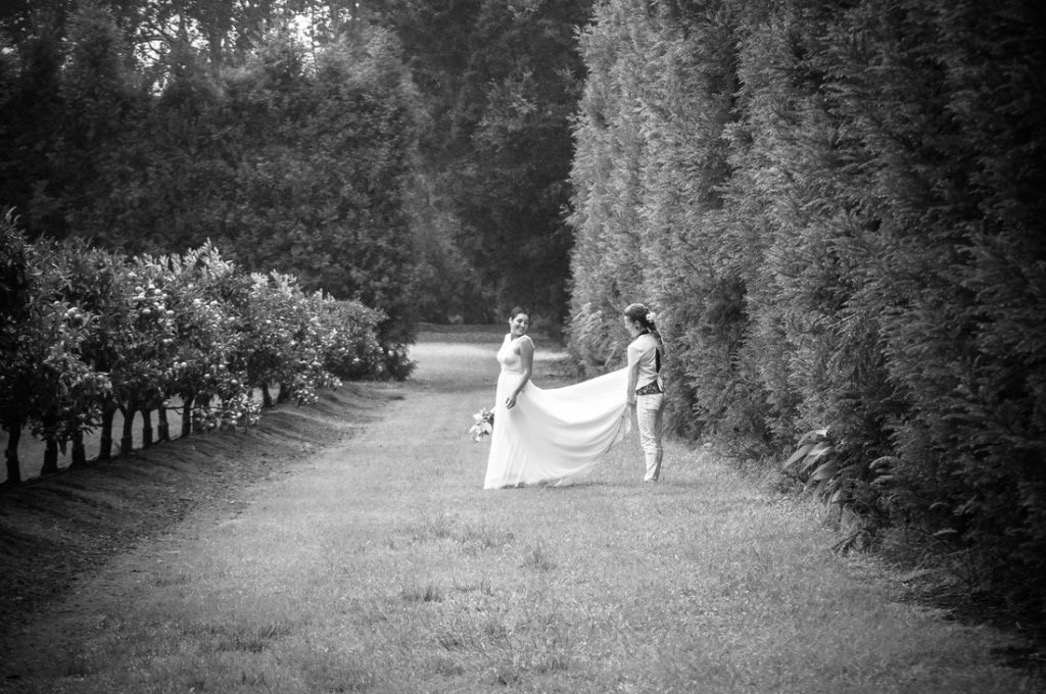 Charlotte & Rebecca
May 2016
RUTU & BRAD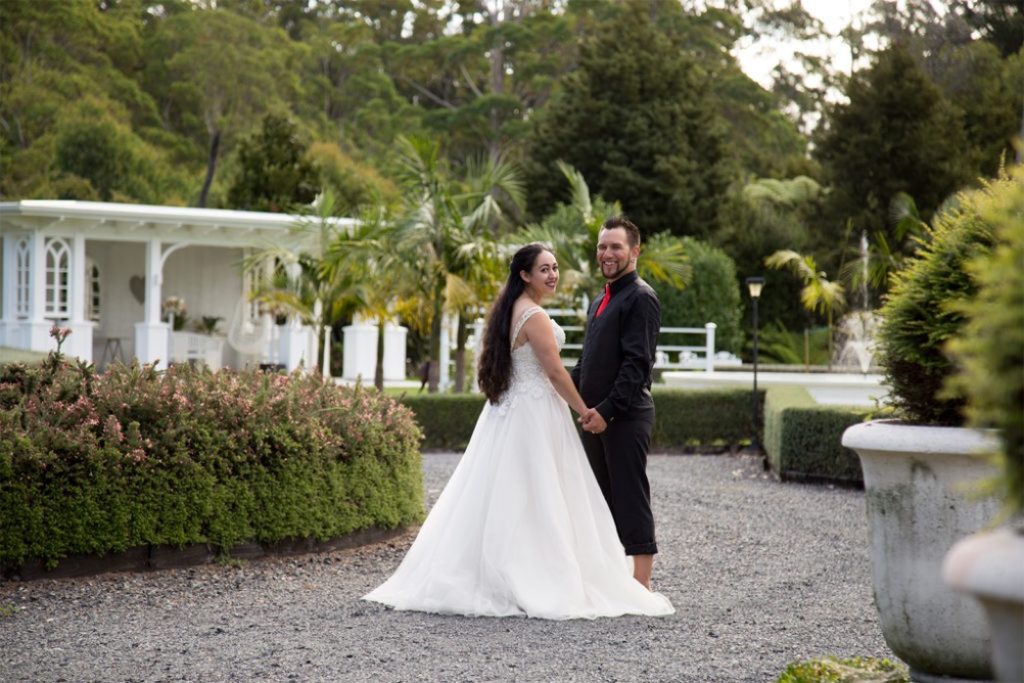 "We were fortunate to be the first couple to be blessed in these beautiful grounds. Anita was amazing and extremely accommodating. We knew as soon as we step out of the car that first day, that there was no where else we would rather be on our special day.
Our family and friends loved it just as much as we did. So from the bottom of our hearts , we thank you so much. It really was the most amazing day and we will forever remember your kind heart and gorgeous surroundings that is your home"
Photography: Haley Rogers
More Photos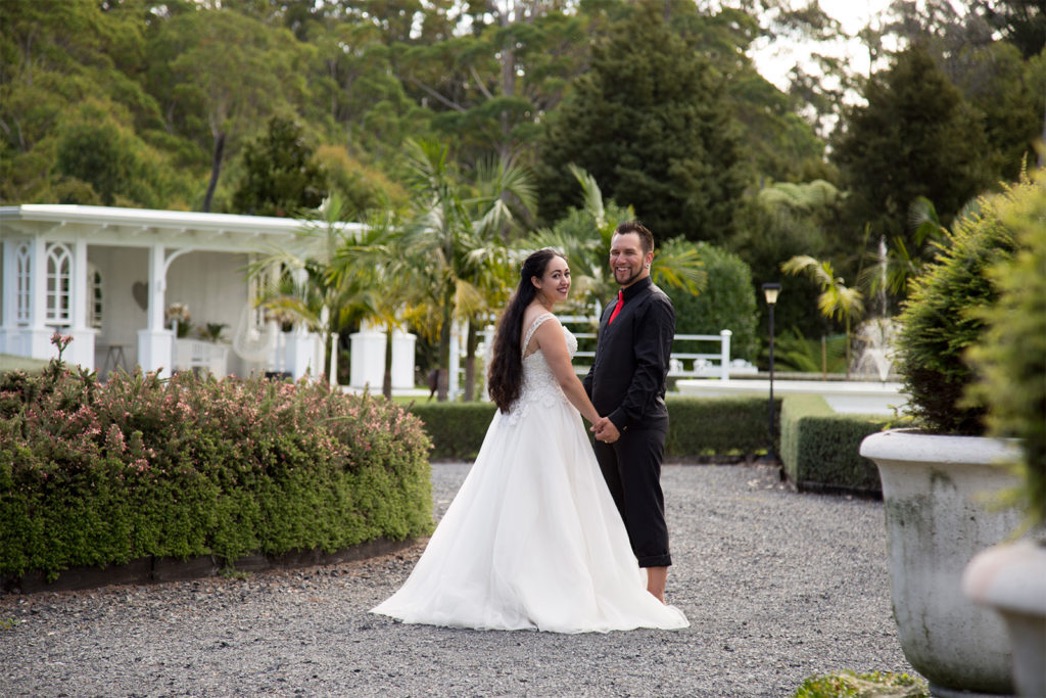 Rutu & Brad
Feb. 2016
ELYSHA & IAN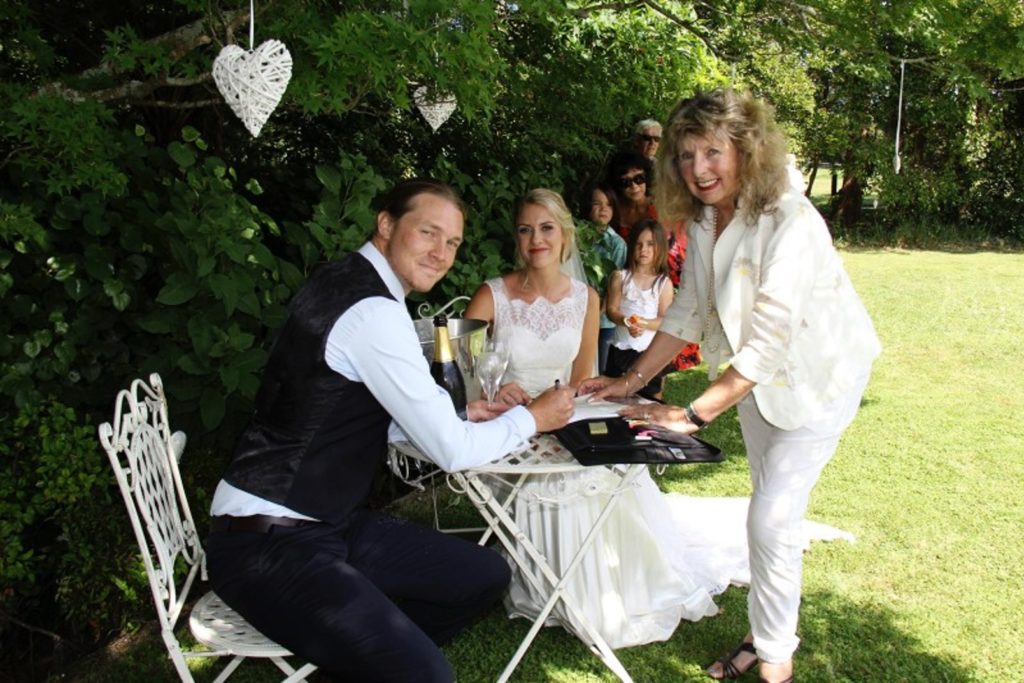 Thank you Anita, for all of the help and insight that we needed in planning our wedding ceremony. On a subject that neither of us had experience with, you were able to give us a great starting point so we could design and create our perfect wedding.
You listened to what we wanted and made it our special day. Your passion and enthusiasm for what you do is apparent in your character, as well as your beautiful home, gardens, and wedding pavilion.
Cheers!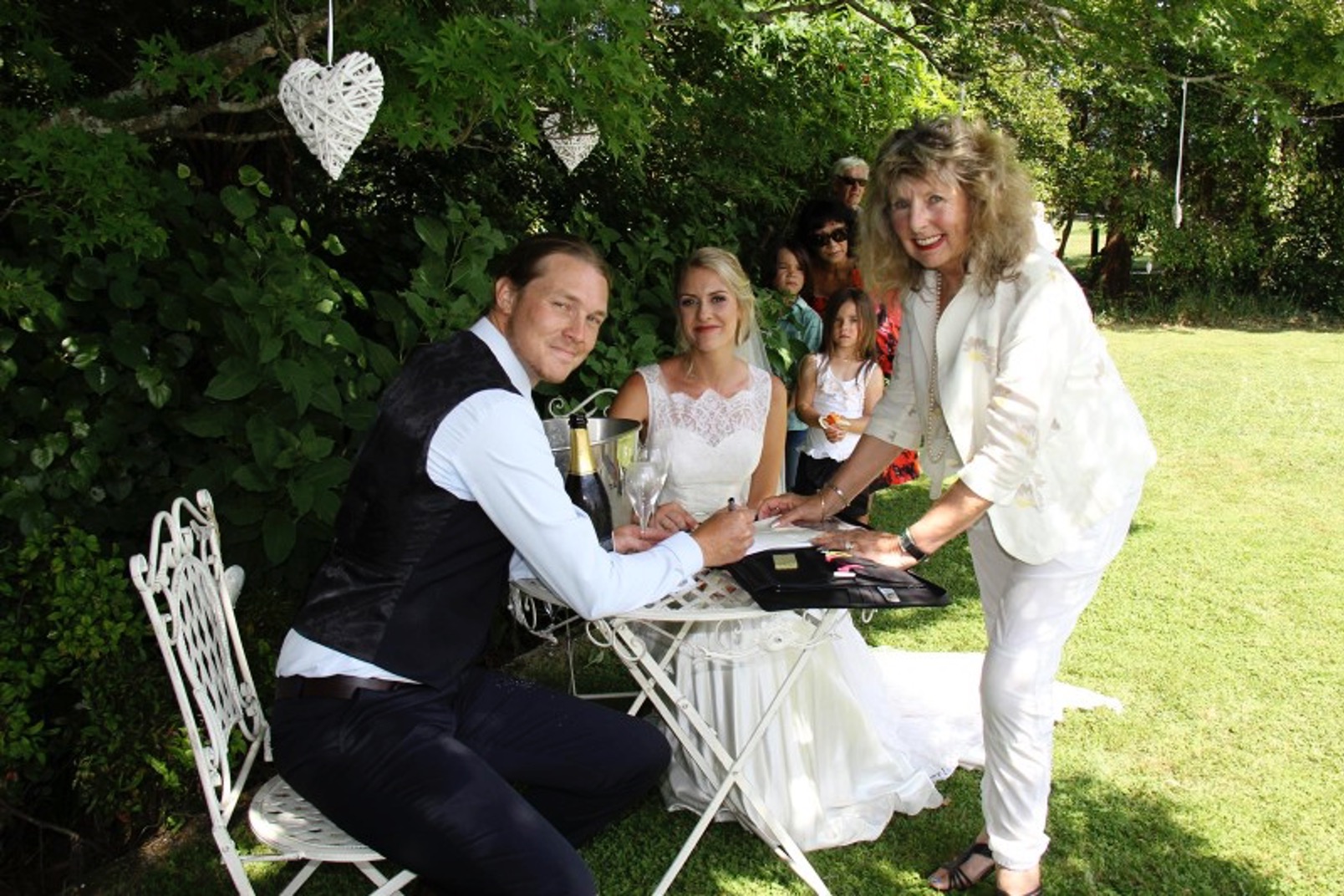 Elysha & Ian
Feb. 2015