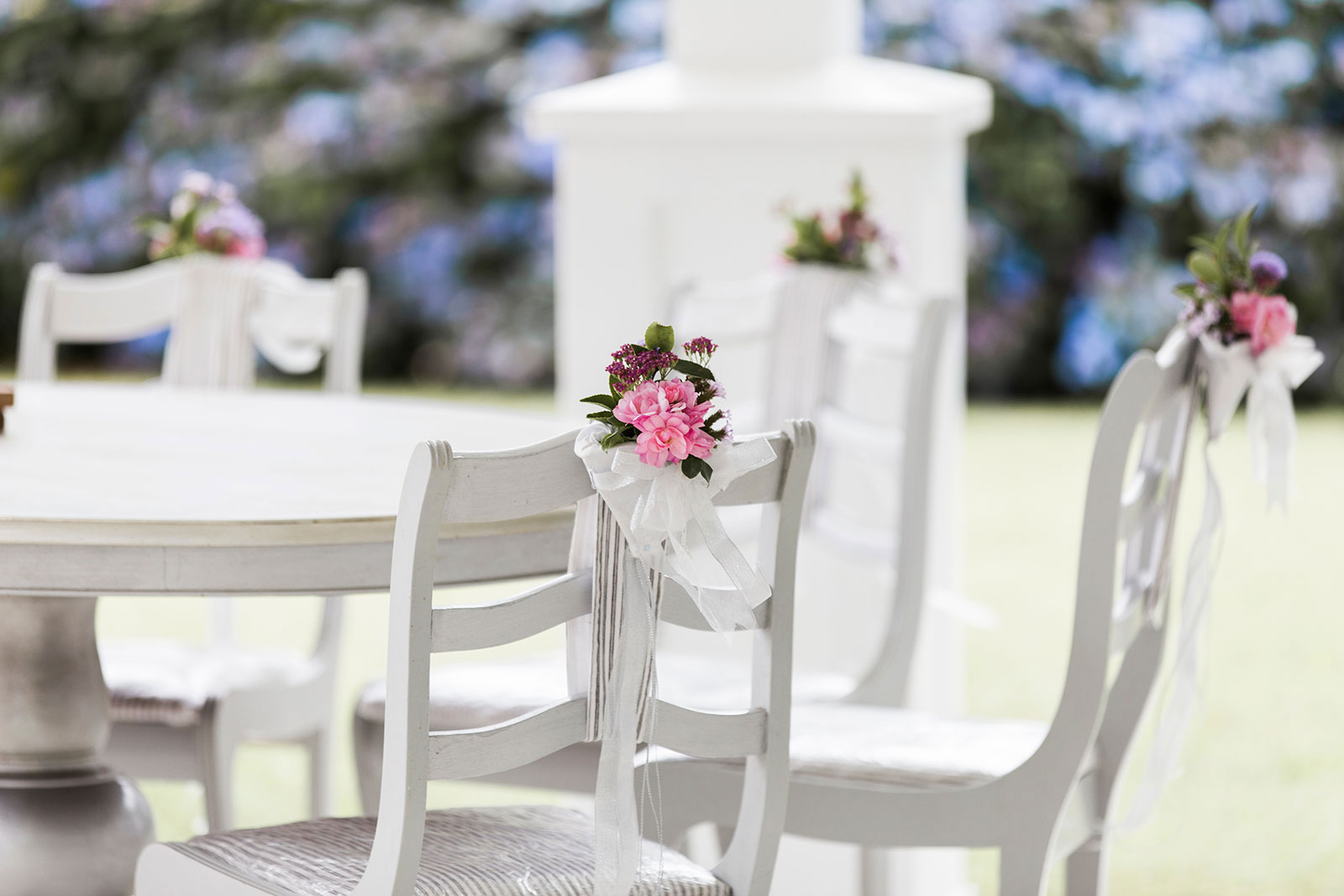 Your Wedding Ceremony at Seronera
Kerikeri – Bay of Islands – New Zealand
A destination wedding is the perfect answer to your search for the best wedding ceremony venue.
Only a wedding can get you, your friends and family together on holiday in one place.
Large weddings or smaller intimate celebrations, Seronera Gardens will always be the stylish answer.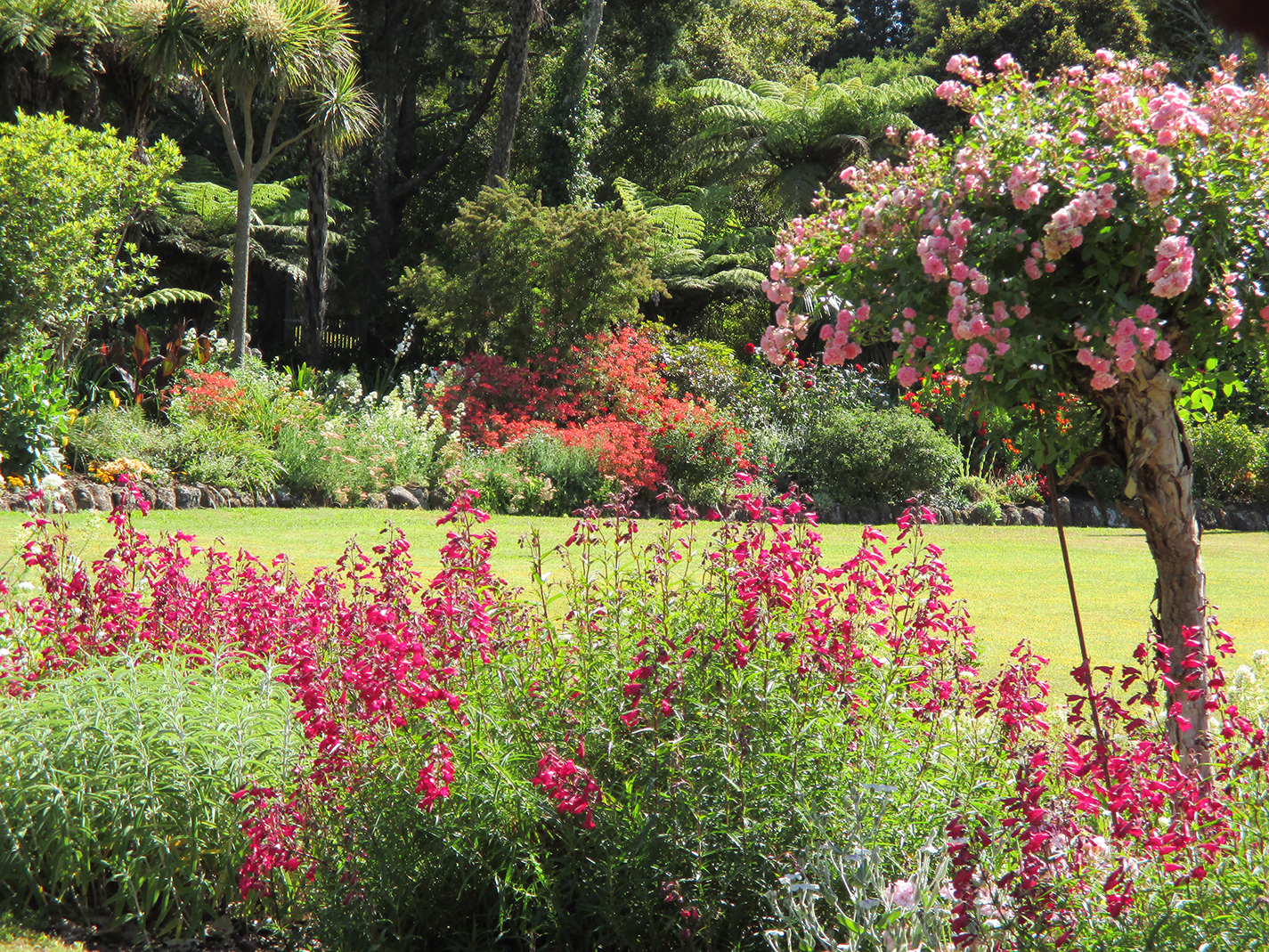 Beautiful Gardens For Your Wedding Photos!
Seronera Gardens is a beautiful semi circular river bound property with a backdrop of huge gums. The mature gardens are often featured in the Bay of Islands Garden Safari, so there are heaps of places to take pictures, from a 20m long rose tunnel to a geometrical box hedged herb garden, colour wheel perennial border, stands of mature trees, and beautiful river shots.
A new addition to the garden is a large covered Pavillion, purpose built for wedding ceremonies. This romantic structure with Gothic windows is the perfect backdrop for your photos – all silver and white with touches of black – a perfect foil for you to add some of the colours you have chosen to use for your wedding party.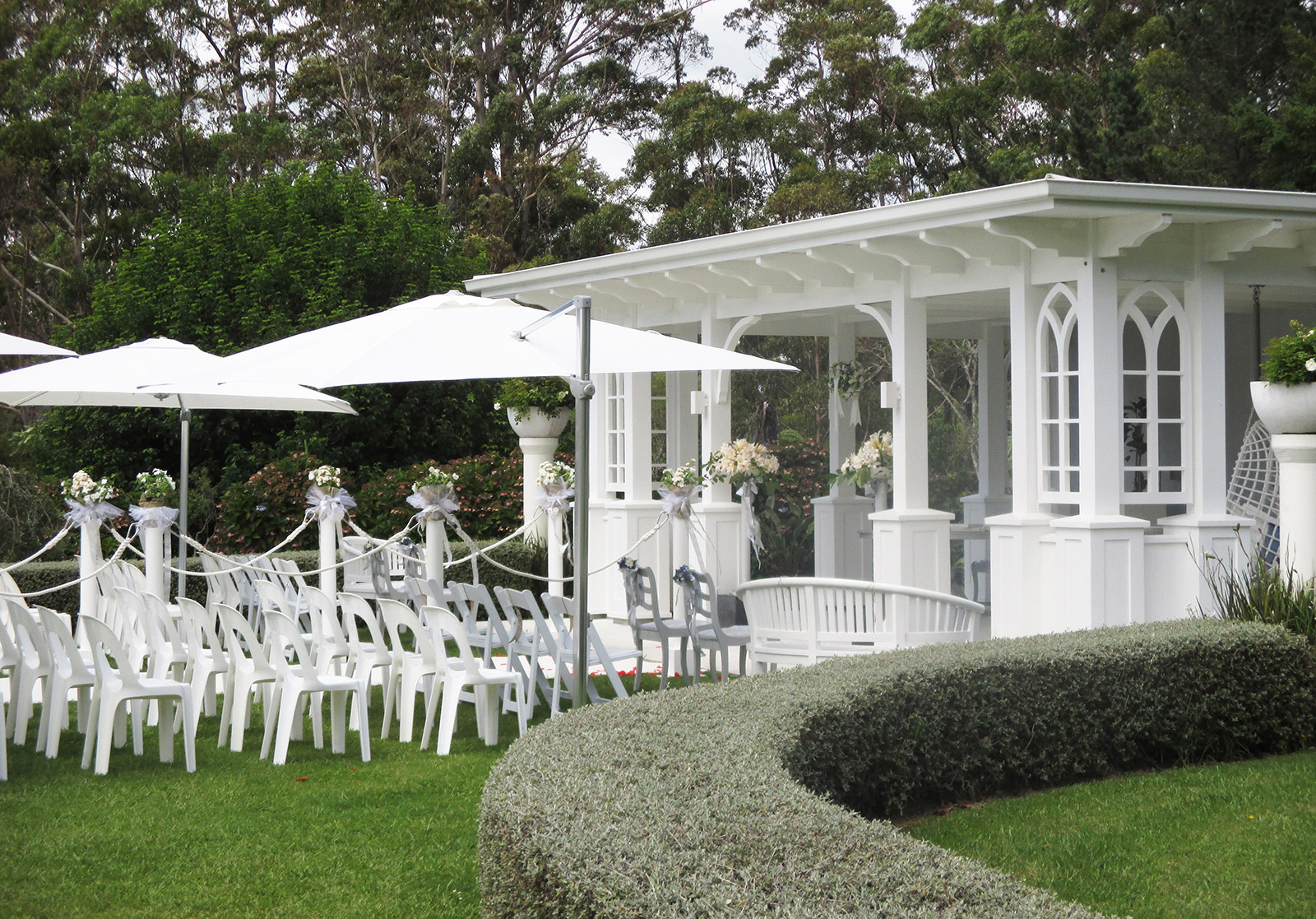 A large fountain, romantic flower and heart covered archway, with a carpeted bridal walk with rope swagged flower topped columns on either side, your names in silver and white bunting, as well as silver hearts looking as if they are part of the trees, are only a few of the features included.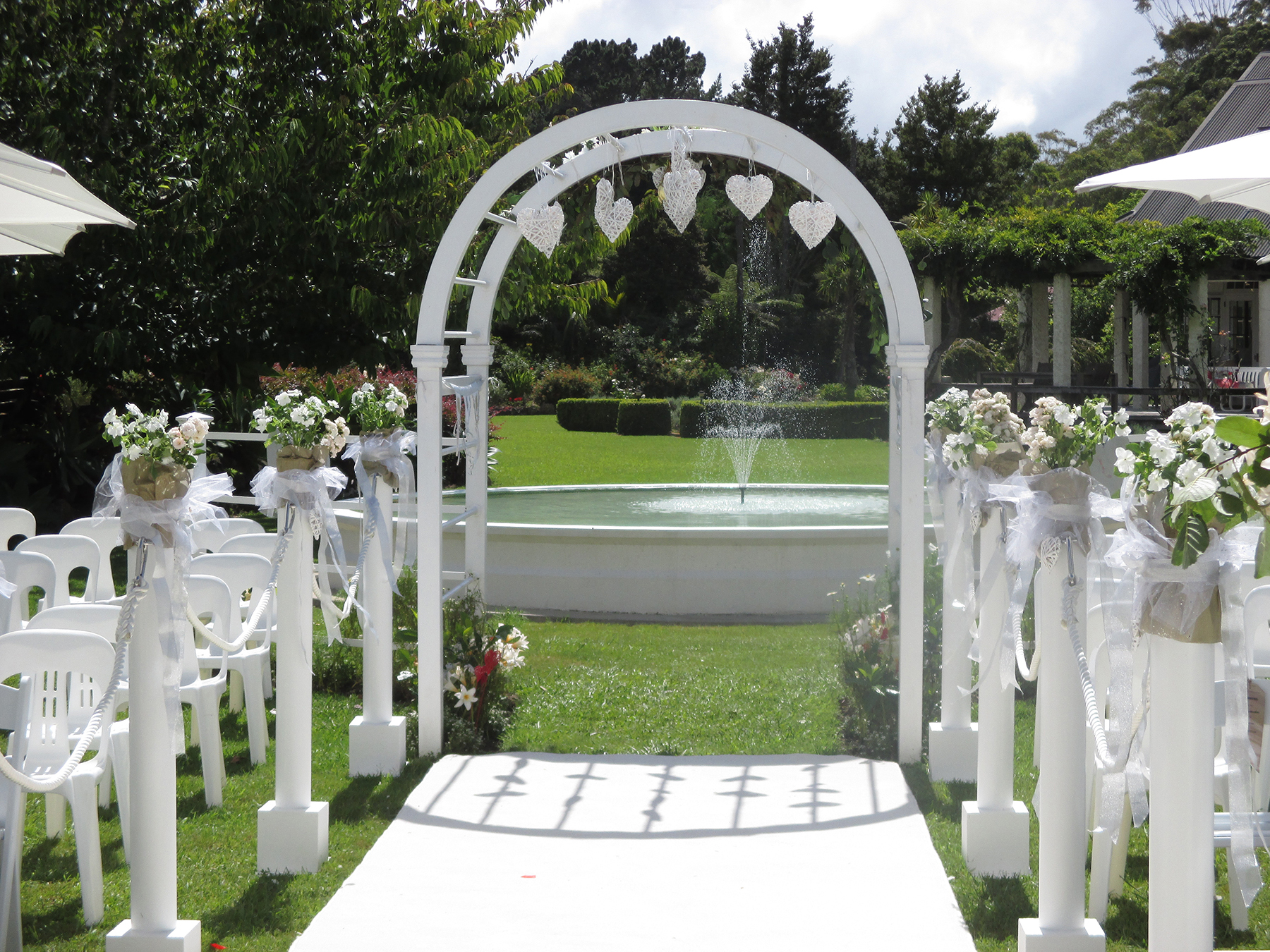 The Ceremony Venue
As a Destination Wedding implies, lots of the organisation is there for you.
Why not include celebratory bubbles and finger food. We can suggest people to help you with this, no matter what the numbers.
Coming From Overseas? – Seronera is ideal for couples seeking a Destination Wedding. Get married and Honeymoon in the beautiful Bay of Islands! We can also guide you with the legalities.